Front of House (2.1 kilowatt Premium PA System):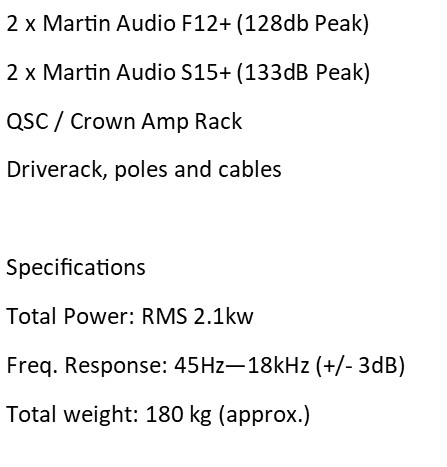 4 Monitors
Mixer
24 Microphones and DI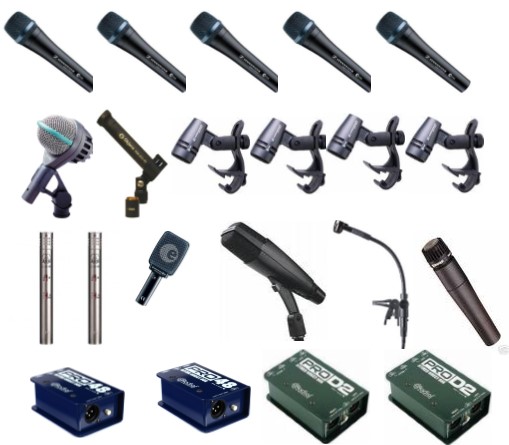 Plenty of stands and miscellaneous audio cables/adaptors
Aux cable for playback
Sound Engineer – 6 hours included in the price (subject to availability)
The 24 channel premium PA System has been growing in popularity.  For many reasons, this product first became our most popular in the 2018.  The 4 monitors are enough for many bands and the quality of the equipment is top class.  The 6 hours included gets a lot of bands from start of sound check through to the close of the event.  We now provide coaxial monitors as standard (subject to availability) giving performers a much more cohesive sound at short distances from the speaker.  The difference is quickly audible explaining why L'acoustics and other stadium class equipment use this design for their monitors.  This package is one of the best value available in London, as you get an engineer worth over £200 plus £600 worth of equipment rental.
For those organising events this is a great starting point as most bands typically expect to see 4 monitors on the stage and a good satellite speaker system.  Just to be safe, I will personally talk you through your requirements to ensure everyone involved is happy.  It is an option to replace the monitors with in ear headphone amps (excludes headphones).
All of the brands are highly trusted by anyone working in the sound industry: Martin Audio London, Soundcraft, Sennheiser, AKG, JBL, Crown, QSC, Shure, Radial, Neutrik.
" CMS provides a very professional and pristine sound every time I have worked with him" E Cox, Rattle and Shake