Everyone can remember a time they saw a gig but had difficulty enjoying themselves because of the sound.  We don't want this to be your event.  Introducing fully engineered PA packages which combine excellent engineer and high quality equipment.  Unbeatable value is assured.
There are 3 principles to this service:
Expert guidance – choose from packages that are carefully designed to work for different types of event, then make an enquiry to go over the details with an expert.
Great Value – an experienced engineer will cost £200 or more, hiring equipment also costs £000's.  We combine the two and save you money.
Going a bit further – we have provided guitarists with strings, lent keyboard stands/music stands, tools etc.  We come prepared to make sure the show goes on.
"Frequently thinking one step ahead, getting us out of a massive whole when an artist forgot their drum kit and also thinking about the needs of our young audience" S, Shoesmith, Wake Up Gigs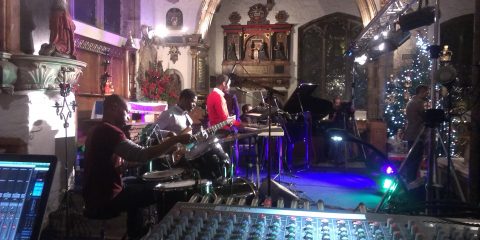 Capacity: 200-300 people24 Channels (enough for almost any band), 4 completely independent monitor mixes extensive range of mics. This system will fit the tech spec of most bands. A safe bet for event organisers.
£600.00
Recommended capacity of approx 200Our most popular PA package.  High quality Martin Audio sound. Enough microphones for an 8 piece band.   3 monitors, each on a separate post fade aux mix so each area of the stage has a clear sound.  If you need a drum monitor we would suggest an upgrade.
£400.00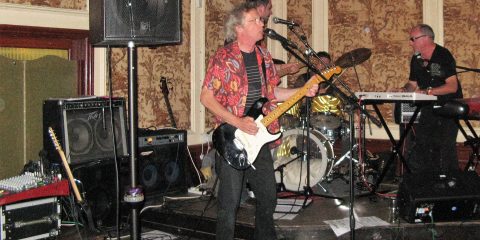 Capacity: 100 people/600 wattsIdeal for a small live music event with bands of up to 5 performers  Two monitors, and six mics making this ideal for events that might include backline.  A graphic equaliser to control feedback
£285.00
Great for acoustic acts and small parties etc. Still the same high quality speakers - not cheap plastic alternatives.
Includes all necessary leads, speaker stands and mic standsCable for Ipod + laptop for backing tracks etc.
£185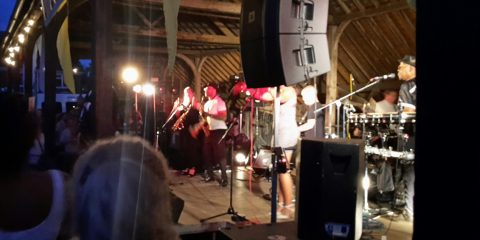 Experienced sound engineer for a 12-hour day with a substantial set of microphones, a digital mixer and a set of 6 monitor speakers.
Image from Livestock 2016 on Forty Hall Farm. JBL VRX system courtesy of Sound Technology
NO VAT IS PAYABLE (our competitors often add vat)
* Limited availability.  Prices may vary from those quoted.
CMS PA Hire Terms and Conditions for Fully Engineered Events
Fully engineered pa packages are priced assuming availability of the company owner, Adrian Barker. There is a minimum fee set at £260.00 on weekend events which reflects the going rate of an engineer. If Adrian is not available we will assign another engineer but the cost of the engineer will be reflected in the quotation you are given. More than 75% of customers get the package they want at the price given above.