Stage lighting hire from CMS allows you to get all technical aspect of your show from one place.  Nearly all of the lighting we stock is low energy LED and like our sound systems we have attempted to make it easier by offering some lighting hire package.  Anything you don't see here we can probably get from Halo lighting who are a local specialist.  We can pick up items from them if you need to augment a system that you are getting from us.
All prices given below are for a 1-day hire period.
| | | | |
| --- | --- | --- | --- |
| | Lighting Stands | Wind up lighting stands available with T bar (shown), compact T bar (for two fixtures) or truss adapter (extra £5).  Either 2.3m (80kg) or 4m (85kg). | £10.00 |
| | LED High Power Floor Can | RGBW colour mixing with sound/auto/dmx control, Excellent blending of light and output equivalent to 300watt halogen Maximum of 2 available | £15.00 |
| | Varytec Doublebeam RGB LED (36w each) | A powerful stage blinder style fixture with either sound/auto/dmx control and homogenous colour mixing. Maximum of 4 available | £10.00 |
| | 4 x Par 48 Can with Gels and T Bar Stand | Only available as 4.  Can be used for white front lighting of bands or combined with Multi Dim for easy to set up system that changes to the music. | £12.00 |
| | Varytec Easy Move XS Wash | Moving head wash.  Full DMX control or sound active.  Great for creating a disco or part of a stage lighting set up. | £12.00 |
| | Various Smoke and Haze | Fog creates the beams of lights we all enjoy! We now sub hire smoke machines from Halo.co.uk | POA |
| | Stairville Quad Par Profile | Bright and powerful good quality colour mixing from this versatile LED light.  Fully programmable with DMX, or manually.  Inbuilt sound to light programs great for uplighting Maximum of 8 available. | £12.00 each |
| | Beamz Butterfly | 24 beams that move to the music from powerful 3w LED's, and has sensitivity control. (No DMX) | £10.00 |
|   | Multi Dim II | 4 channel dimmer pack with dmx. Built in mic for sound control and has numerous auto programmes.  Can be mounted on stands. Maximum of 2 available. |  £10.00 |
If you would like more elaborate lighting we have great links with Halo lighting, and we can also provide a touchscreen laptop (if we are present for the event) with Avolites control software.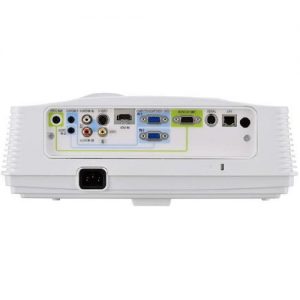 Mitsubish XD700 Projector is available for images up to approximately 12ft.  5000 Lumens, lots of input options. £80.00 per day
Prices and Delivery
All hire prices exclude delivery and collection and are based on a 24-hour hire period.  There is a minimum £100.00 fee for Friday or Saturday delivery.  No minimum for collection.
Free Collection in person
£25.00 Local Delivery
£35.00 within 1 hour journey time
Longer distance please call
Collection is charged at the same rate as delivery on all dry hire packages.  Therefore if we are delivering and collecting the equipment you are charged one of the above fees twice.
You must accept our Terms and Conditions if you plan to dry hire from us.
Full payment and the agreed deposit must be paid up front. 
ID and proof of address required. 
You must be over 18 to enter into a hire agreement.

You are responsible for ensuring the equipment you hire is fit for the purpose you intend to use it.  We will only deliver what is agreed subject to Terms and Conditions.
We expect to be able to park near the venue for ease of loading and if this is not possible you may find there are delays setting up.  In certain circumstances we may charge for parking, congestion charges and/or Penalty Charge Notices, please do what you can to help us avoid such fees.